Congressional Malpractice: Is Access to Affordable Healthcare A Right or A Privilege?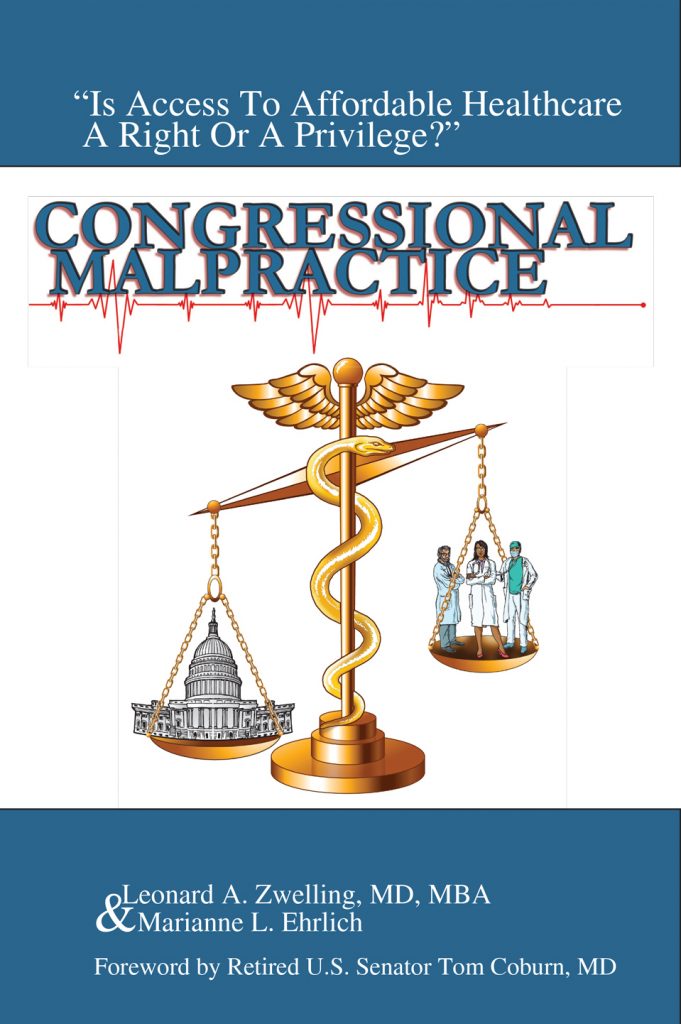 By Leonard Zwelling, M.D., M.B.A.
Contributing Author, Marianne L. Ehrlich
Forward by Retired U.S. Senator Tom Coburn, M.D.
Published by John M. Hardy Publishing, Houston Texas
ISBN: 978-1-946182-01-2
Release date: 1 March 2018
The Latest From Dr. Leonard Zwelling:
The surest way of guaranteeing that we have not seen the last of Donald Trump on the national political scene is to have a failed Biden Presidency. Mitch McConnell thinks so and so does Kevin McCarthy. They are doing everything in their power to just say no to everything proposed by the White House.
Read More »