Congressional Malpractice: Is Access to Affordable Healthcare A Right or A Privilege?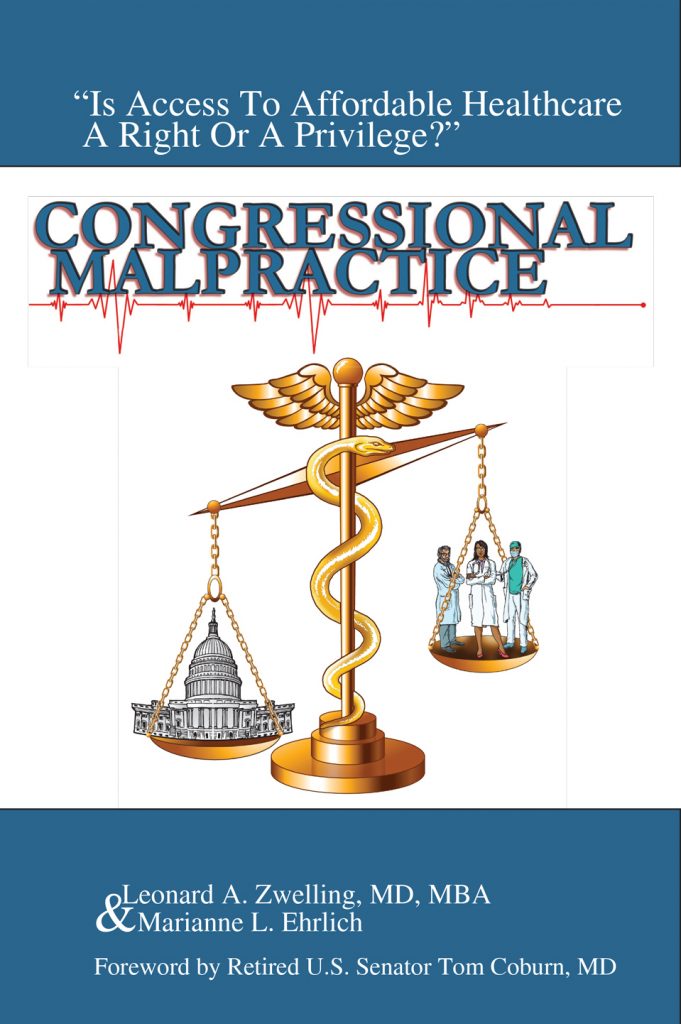 By Leonard Zwelling, M.D., M.B.A.
Contributing Author, Marianne L. Ehrlich
Forward by Retired U.S. Senator Tom Coburn, M.D.
Published by John M. Hardy Publishing, Houston Texas
ISBN: 978-1-946182-01-2
Release date: 1 March 2018
The Latest From Dr. Leonard Zwelling:
It matters little what your personal beliefs are with regard to the legality of abortion. As of this moment, Roe v. Wade rules in the United States and no state can limit a woman's right to legal and safe abortion services up to the time of fetal viability, usually set at 24 weeks of gestation.
On December 1, the Supreme Court heard a significant challenge to Roe in its having to determine the constitutionality of Mississippi's law to limit abortion to pregnancies under 15 weeks in duration. If the Court, decides that the Mississippi law is constitutional, it would substantively overturn Roe.
Read More »