Congressional Malpractice: Is Access to Affordable Healthcare A Right or A Privilege?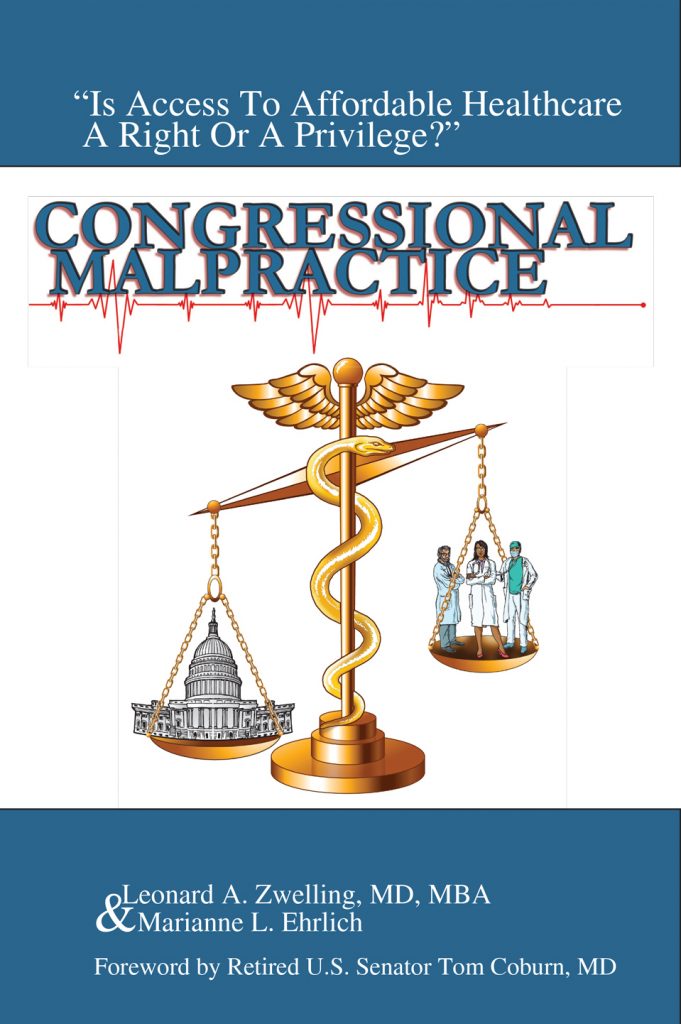 By Leonard Zwelling, M.D., M.B.A.
Contributing Author, Marianne L. Ehrlich
Forward by Retired U.S. Senator Tom Coburn, M.D.
Published by John M. Hardy Publishing, Houston Texas
ISBN: 978-1-946182-01-2
Release date: 1 March 2018
The Latest From Dr. Leonard Zwelling:
Bryce Covert makes an impassioned plea to include federal support for child care and elder care in any infrastructure bill and President Biden seems to agree. Along with fixing roads, repairing bridges, laying high-speed cable and paving runways, a host of social safety net programs is being proposed for expansion and justified as required to get America back to work after the pandemic. I hear the cries for more, but they seem to be insatiable.
Read More »