Congressional Malpractice: Is Access to Affordable Healthcare A Right or A Privilege?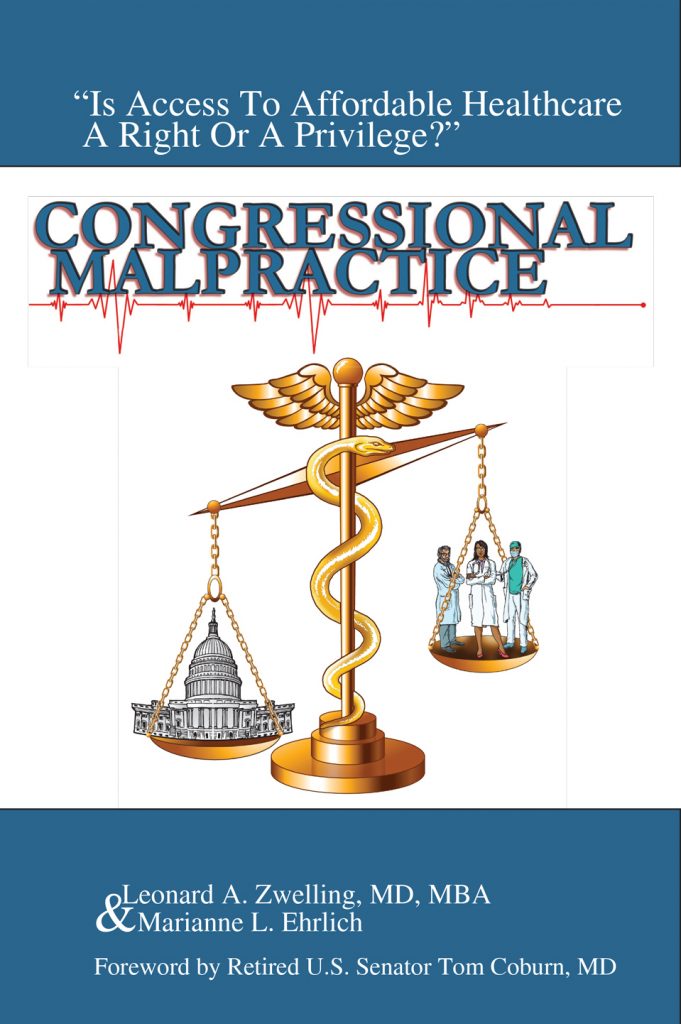 By Leonard Zwelling, M.D., M.B.A.
Contributing Author, Marianne L. Ehrlich
Forward by Retired U.S. Senator Tom Coburn, M.D.
Published by John M. Hardy Publishing, Houston Texas
ISBN: 978-1-946182-01-2
Release date: 1 March 2018
The Latest From Dr. Leonard Zwelling:
It's official. It's not the Chinese virus any more. It's the Republican virus. The news footage of the GOP elite getting together on the White House lawn to celebrate Amy Coney Barrett without masks or social distancing has revealed the source of what is starting to look like a super spreader event that included the president, the first lady, a few senators, the president of Notre Dame and Chris Christie.
Read More »