Congressional Malpractice: Is Access to Affordable Healthcare A Right or A Privilege?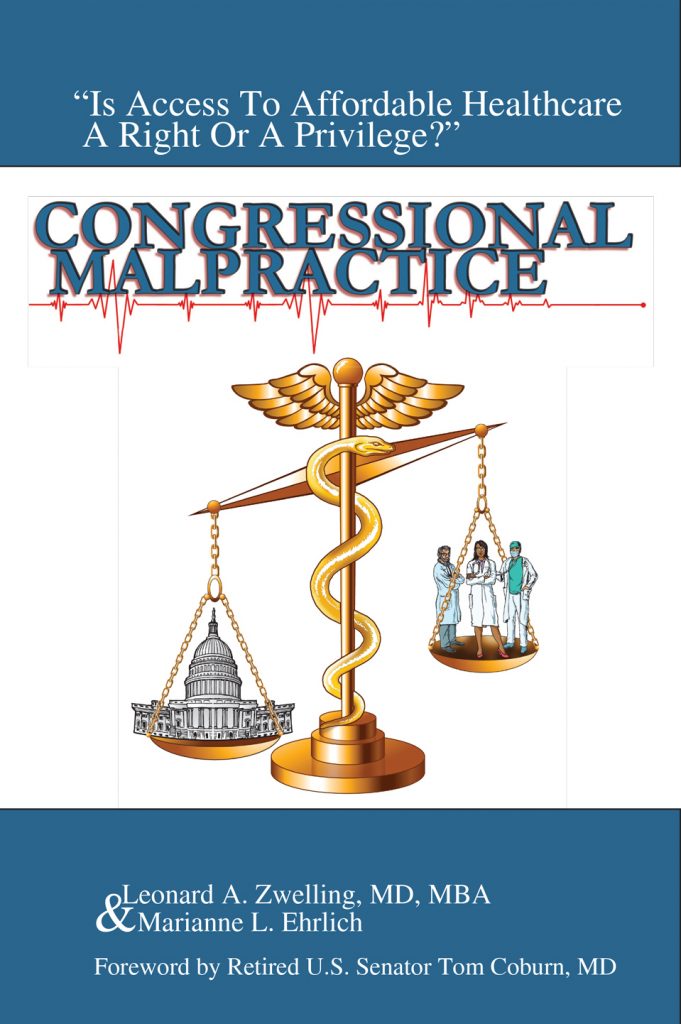 By Leonard Zwelling, M.D., M.B.A.
Contributing Author, Marianne L. Ehrlich
Forward by Retired U.S. Senator Tom Coburn, M.D.
Published by John M. Hardy Publishing, Houston Texas
ISBN: 978-1-946182-01-2
Release date: 1 March 2018
The Latest From Dr. Leonard Zwelling:
I don't hear well. I haven't for a number of years. Many faculty members during my days as a vice president probably attributed this to my not understanding what they were saying, but I understand when I can hear. It got so bad that several years ago the BW had me go to MD Anderson and get my hearing tested. Anderson has a rather advanced Audiology Department with great personnel. Sure enough, it was not a lack of understanding that was my problem, but too many Jefferson Airplane concerts at the Fillmore East in my younger days. I had high frequency hearing loss and needed bilateral hearing aids. They are most helpful. I wished I had gotten them earlier. So do many faculty members, I suspect.
Read More »