Congressional Malpractice: Is Access to Affordable Healthcare A Right or A Privilege?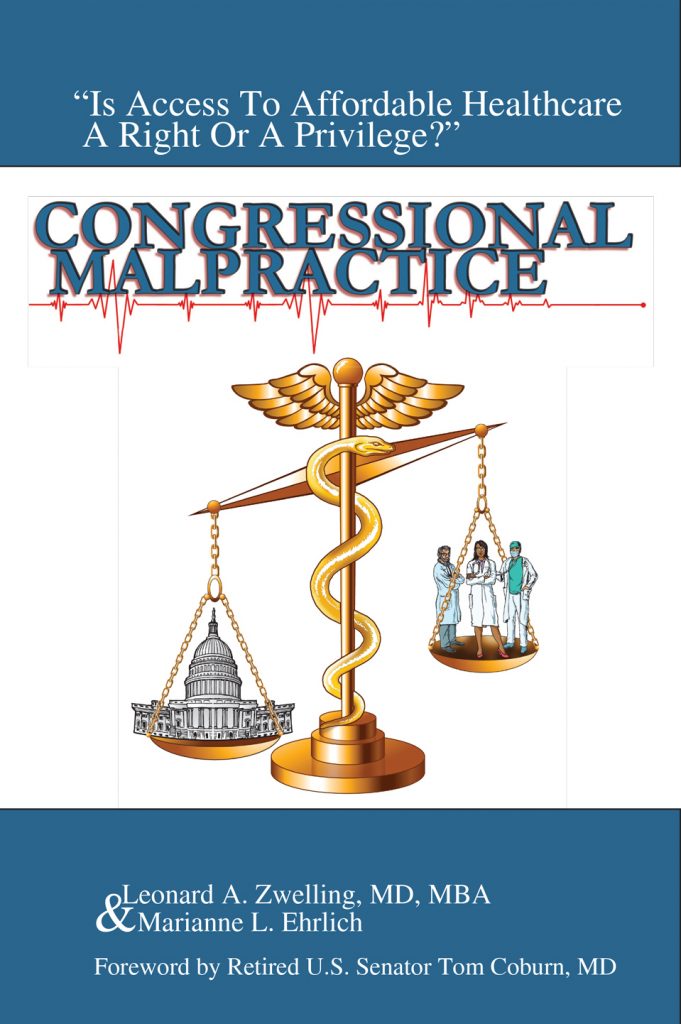 By Leonard Zwelling, M.D., M.B.A.
Contributing Author, Marianne L. Ehrlich
Forward by Retired U.S. Senator Tom Coburn, M.D.
Published by John M. Hardy Publishing, Houston Texas
ISBN: 978-1-946182-01-2
Release date: 1 March 2018
The Latest From Dr. Leonard Zwelling:
Oh, the many meanings!
Just when we finally thought we had begun to gain an edge on the coronavirus with the shots to immunize, comes two incidents where shots rang out and killed 18 more Americans. It's enough to make you retire to your favorite bar and start up on some of the third meaning of the word.
Read More »