Congressional Malpractice: Is Access to Affordable Healthcare A Right or A Privilege?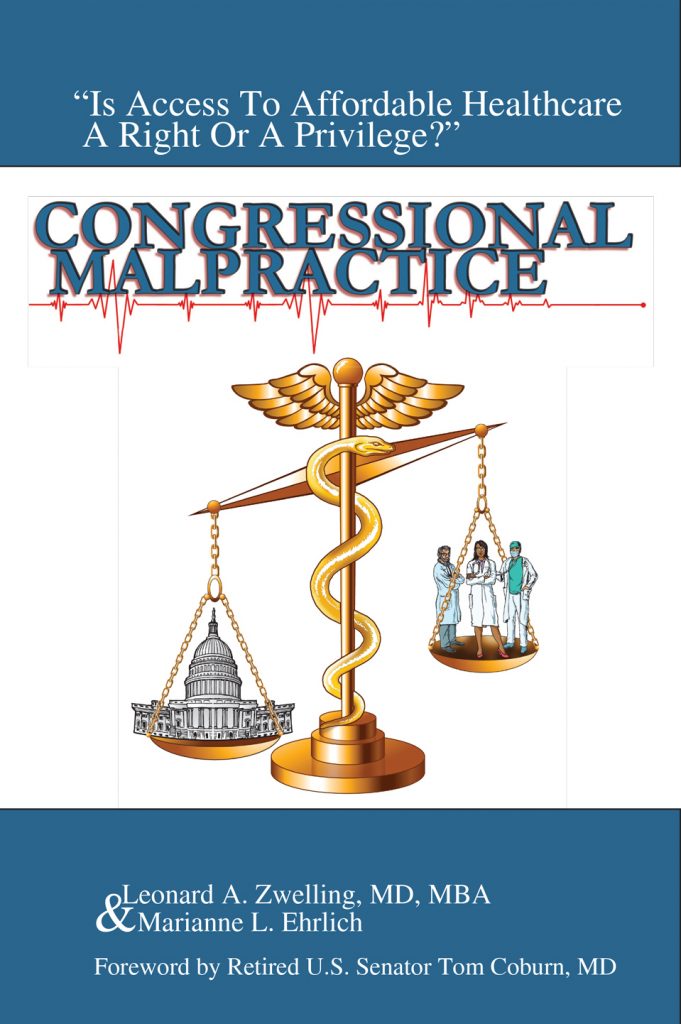 By Leonard Zwelling, M.D., M.B.A.
Contributing Author, Marianne L. Ehrlich
Forward by Retired U.S. Senator Tom Coburn, M.D.
Published by John M. Hardy Publishing, Houston Texas
ISBN: 978-1-946182-01-2
Release date: 1 March 2018
The Latest From Dr. Leonard Zwelling:
William A. Galston makes a stunning series of observations in The Wall Street Journal on June 9. In a piece called "What Drives GOP Resistance to Vaccines?" he notes that the typical demographic of a Republican voter ought to predict that that voter would be vaccinated. It does not.
Read More »