Congressional Malpractice: Is Access to Affordable Healthcare A Right or A Privilege?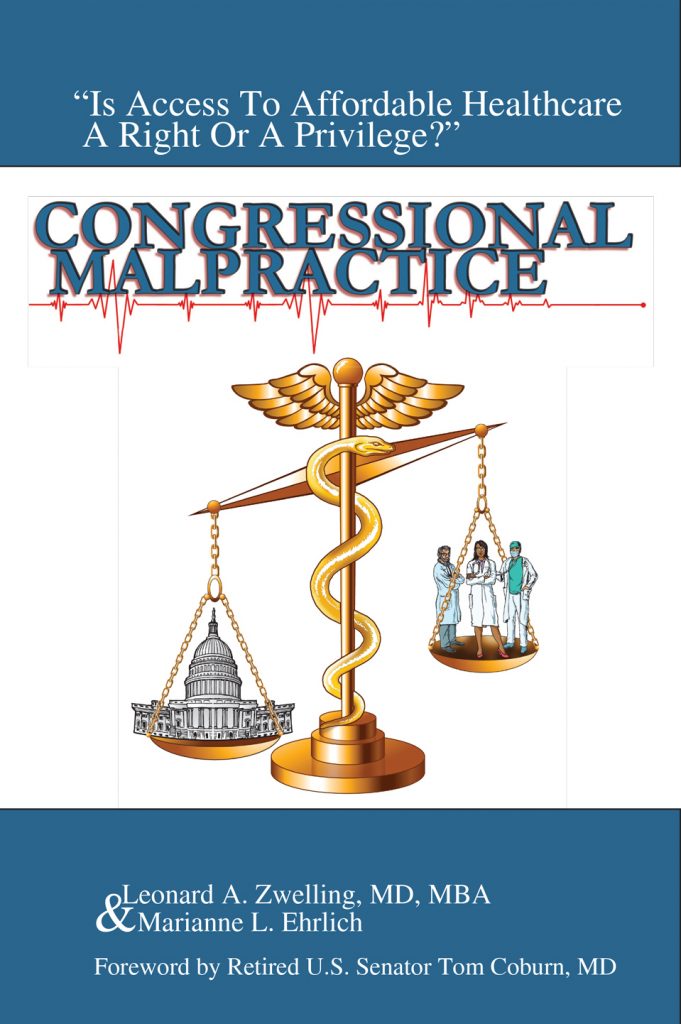 By Leonard Zwelling, M.D., M.B.A.
Contributing Author, Marianne L. Ehrlich
Forward by Retired U.S. Senator Tom Coburn, M.D.
Published by John M. Hardy Publishing, Houston Texas
ISBN: 978-1-946182-01-2
Release date: 1 March 2018
The Latest From Dr. Leonard Zwelling:
As far as I can make out, the coronavirus pandemic began in Wuhan, China in December or so of 2019. The precise origins of the virus are still not known (see above article). Was it manufactured or did it jump to humans from bats? Or both? No one is sure.
Read More »