Dr. Zwelling is a board-certified internist and medical oncologist. He was trained at Duke University, Duke Medical School and Duke Hospital after which he completed his oncology training at the National Cancer Institute. He started his research career at NCI and in 1984 moved to The University of Texas MD Anderson Cancer Center where he rose to the rank of Professor of Medicine and Pharmacology. He returned to business school at the University of Houston, graduating in 1993. He then gravitated to research administration.
He became the Vice President for Research Administration at MD Anderson until 2007. He then was a Robert Wood Johnson Foundation health policy fellow serving on the staff of the US Senate Committee of Health, Education, Labor, and Pensions before returning to MD Anderson.
He left Anderson in 2013 and spent 9 months as an executive at Legacy Community Health, a federally-qualified health clinic in Houston, before retiring to write full time in 2014.
His blog continues to raise the consciousness of friends and family, the engaging debate centered on the political impact on healthcare and welfare issues. He has published over 200 research and opinion articles for major medical journals as well as for the lay press including The New York Times, The Wall Street Journal, The Houston Chronicle and the Austin-American Statesman.
He continues to lecture on health policy.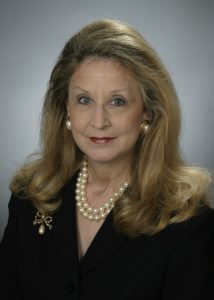 Ms. Ehrlich has over 30 years' experience as a health care and human services leader. As founding director of the St. Luke's Episcopal and Texas Children's Hospitals and the Texas Heart Institute's Patient Relations and International Patient Services, Ms. Ehrlich also served on and was elected president of the board of directors of the National Society of Patient Representatives chartered under the American Hospital Association. During that tenure, she had input into the first "Statement of Patients' Rights and Responsibilities," drafted for the Joint Commission, the organization that currently accredits and certifies nearly 21,000 health care organizations and programs in the United States. She has consulted broadly to the nonprofit and human services sectors, the military, and the healthcare field; and, as Chief Operations Officer for one of Houston's largest outpatient providers of mental health services for children and families, led the organization through its first Joint Commission accreditation. She has coordinated many state and federally funded multiple-year grants for demonstration projects that have contributed to state and federal decisions regarding public policy development and dissemination of funds toward local community impact. As well, she has facilitated multi-organizational collaborations within the health care system. Ms. Ehrlich has provided invited verbal and written testimony to courts and to the Texas legislature; and has spoken extensively on the context of social and cultural issues impacting health care services and delivery. She has authored books, articles and editorials, attended editorial board discussions and has provided television and radio interviews. In 1982, Ms.Ehrlich was an invited guest speaker at the First White House Conference on Consumerism in Health Care, during the Reagan administration, and has been decorated by the Government of Italy for her humanitarian efforts at the international level. Ms. Ehrlich has been an invited speaker at the Harvard Law School Child Advocacy Center, as part of the Center's "Art of Social Change" curriculum, and has been invited to participate in international conferences focused on how governments and nonprofits can achieve innovative new approaches to social welfare policy.