Congressional Malpractice: Is Access to Affordable Healthcare A Right or A Privilege?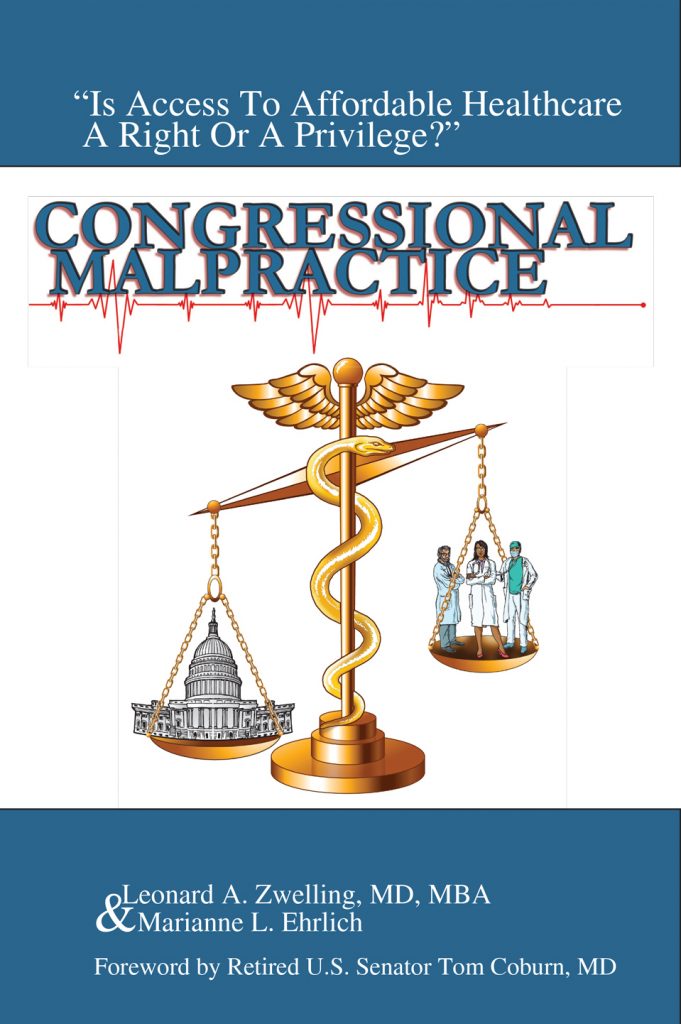 By Leonard Zwelling, M.D., M.B.A.
Contributing Author, Marianne L. Ehrlich
Forward by Retired U.S. Senator Tom Coburn, M.D.
Published by John M. Hardy Publishing, Houston Texas
ISBN: 978-1-946182-01-2
Release date: 1 March 2018
The Latest From Dr. Leonard Zwelling:
We still have no winner yet in the Senate. The Democrats could still gain control if they win both seats in the Georgia runoffs and Biden is president. That's a lot of ifs in a year that should have been a blue wave if ever there was one. Why did that not happen?
Read More »