Congressional Malpractice: Is Access to Affordable Healthcare A Right or A Privilege?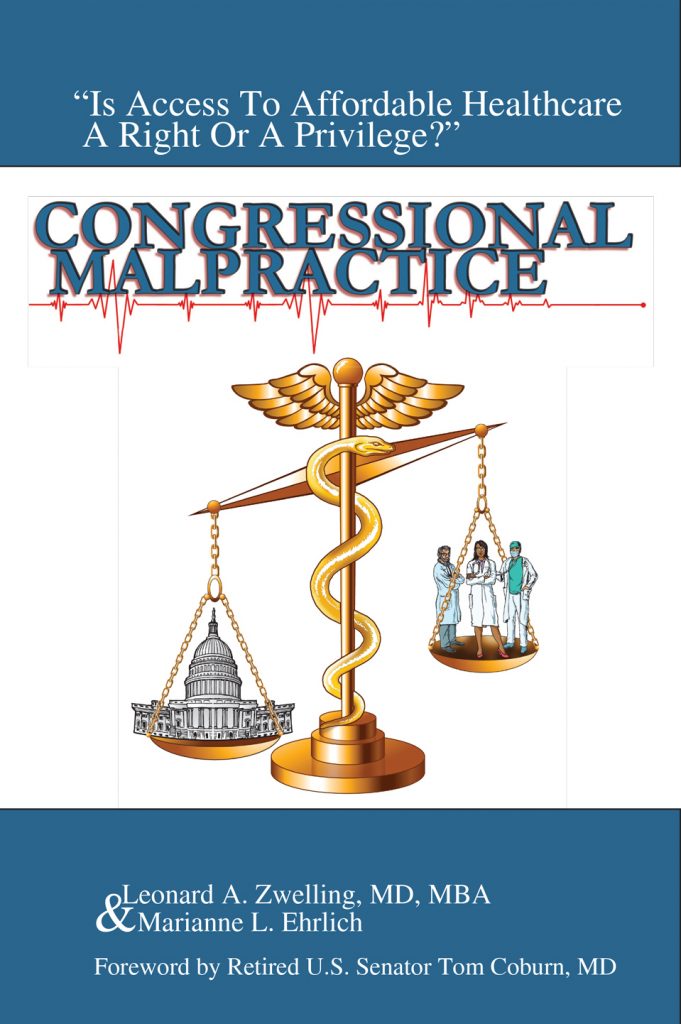 By Leonard Zwelling, M.D., M.B.A.
Contributing Author, Marianne L. Ehrlich
Forward by Retired U.S. Senator Tom Coburn, M.D.
Published by John M. Hardy Publishing, Houston Texas
ISBN: 978-1-946182-01-2
Release date: 1 March 2018
The Latest From Dr. Leonard Zwelling:
The country is suffering. The airlines are melting down before our eyes as they cannot keep staff on the job due to outages from Covid infections. Pilots, flight attendants, mechanics, and desk staff are all calling in sick. The lines to get tested are long IF you can actually get an appointment to get tested. I had one with my doctor's office. It was canceled the night before because they did not have personnel to administer the tests and 20% of the clinic staff was out on sick leave. What will happen in the schools after winter break is unclear, but several major universities are returning to distance learning which is second class learning at best. The one thing parents have learned from the pandemic is that home schooling is no substitute for the classroom. To be honest, the virus has brought us to our knees in a fashion that no terrorist attack ever could have. We are a shadow of our former selves. We have become a nation of wounded sheep waiting illness, lining up for a test, helpless before a flight board in any airport in the country.
Read More »