Congressional Malpractice: Is Access to Affordable Healthcare A Right or A Privilege?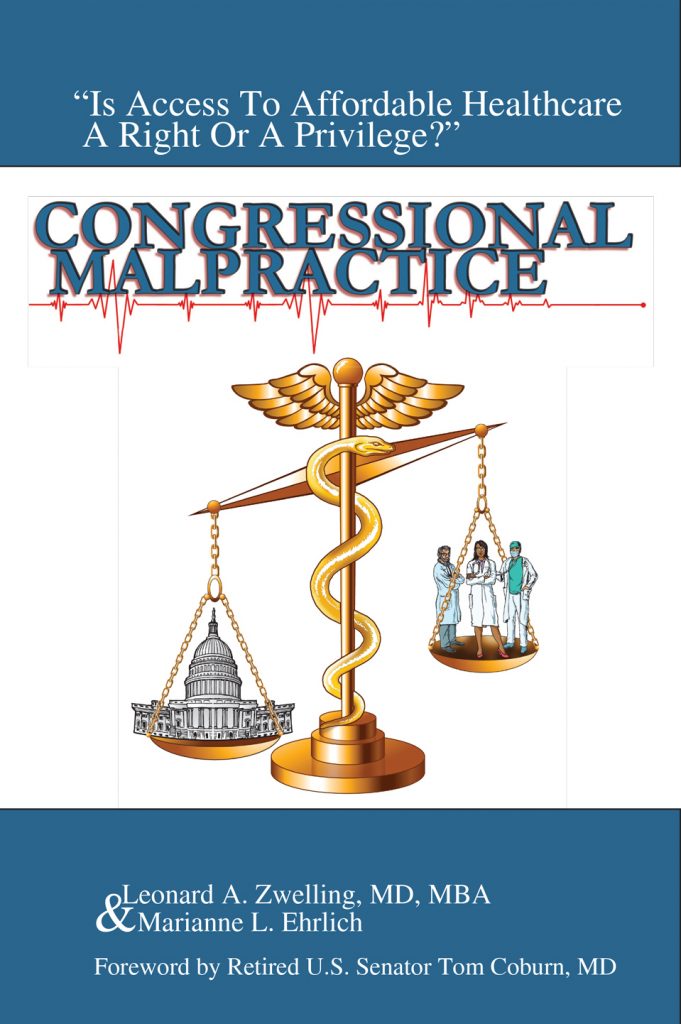 By Leonard Zwelling, M.D., M.B.A.
Contributing Author, Marianne L. Ehrlich
Forward by Retired U.S. Senator Tom Coburn, M.D.
Published by John M. Hardy Publishing, Houston Texas
ISBN: 978-1-946182-01-2
Release date: 1 March 2018
The Latest From Dr. Leonard Zwelling:
I remember it like it was yesterday, but it was the fall of 1966.
I was a new freshman at Duke University. I had taken my first trip below the Mason-Dixon line to get there and was adjusting to the food (hush puppies and Brunswick stew), clothes (alpaca sweaters and tassel loafers), and language (drawls and y'alls). I was also adjusting to being one of the only Jews on campus.
Read More »