Congressional Malpractice: Is Access to Affordable Healthcare A Right or A Privilege?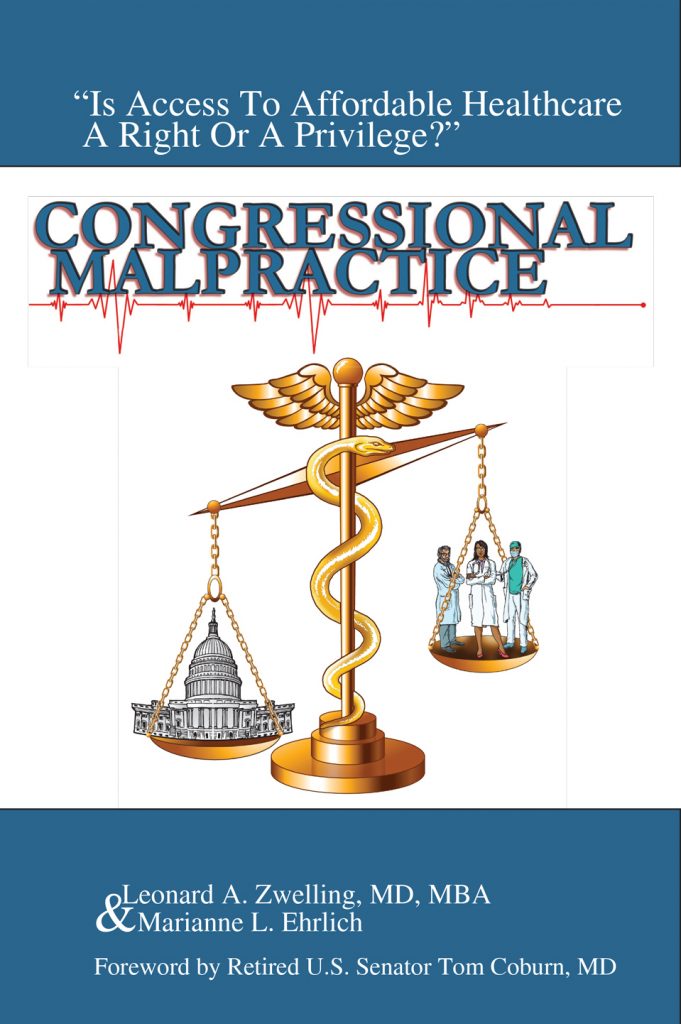 By Leonard Zwelling, M.D., M.B.A.
Contributing Author, Marianne L. Ehrlich
Forward by Retired U.S. Senator Tom Coburn, M.D.
Published by John M. Hardy Publishing, Houston Texas
ISBN: 978-1-946182-01-2
Release date: 1 March 2018
The Latest From Dr. Leonard Zwelling:
What the two editorials indicate is that women, particularly white women—those a plurality of whom voted for Trump in 2016—will need to vote for Biden if the former vice president is to win this election. Furthermore, it is also clear that this is a tipping point election in that the country will go one way if Trump is re-elected and another if Biden wins.
Read More »