Congressional Malpractice: Is Access to Affordable Healthcare A Right or A Privilege?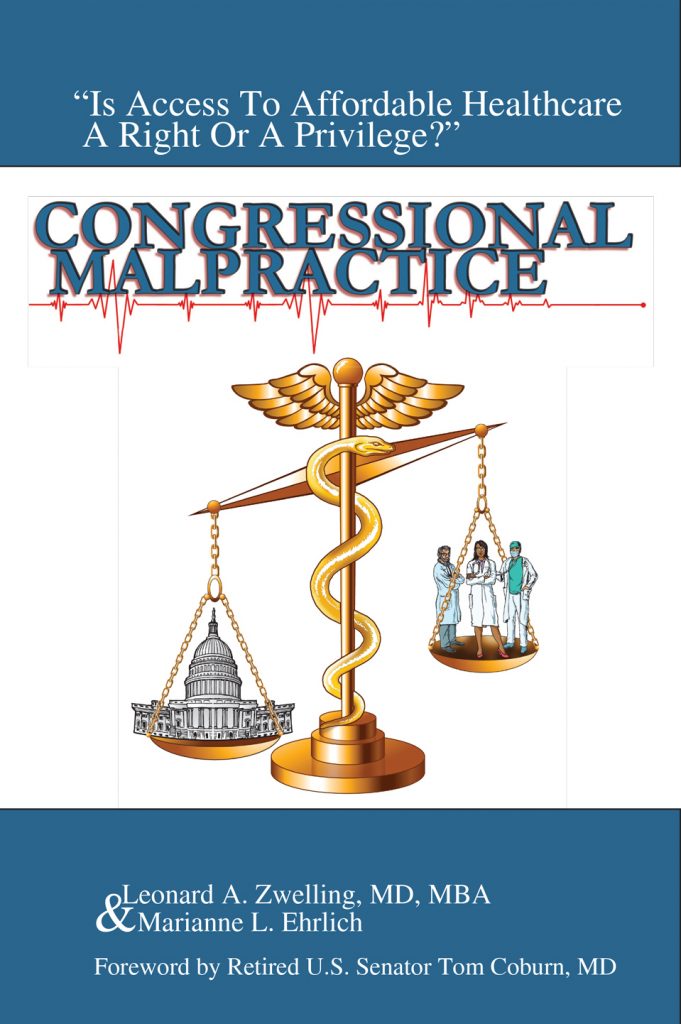 By Leonard Zwelling, M.D., M.B.A.
Contributing Author, Marianne L. Ehrlich
Forward by Retired U.S. Senator Tom Coburn, M.D.
Published by John M. Hardy Publishing, Houston Texas
ISBN: 978-1-946182-01-2
Release date: 1 March 2018
The Latest From Dr. Leonard Zwelling:
In a recent newsletter, Frank Bruni of The New York Times tells about former Speaker of the House John Boehner. The Speaker has a new book out that is climbing the best seller lists mostly because he dishes all kinds of political dirt, mostly on fellow Republicans like Ted Cruz and Mitch McConnell. You would think such a book and such a literary event as its publication would be a cause of joy among the opinion writers of The Times, but Bruni is a harsh critic of Boehner's latest play for redemption. If he saw all of this misbehavior when he was Speaker, why didn't he speak up then?
Read More »