Congressional Malpractice: Is Access to Affordable Healthcare A Right or A Privilege?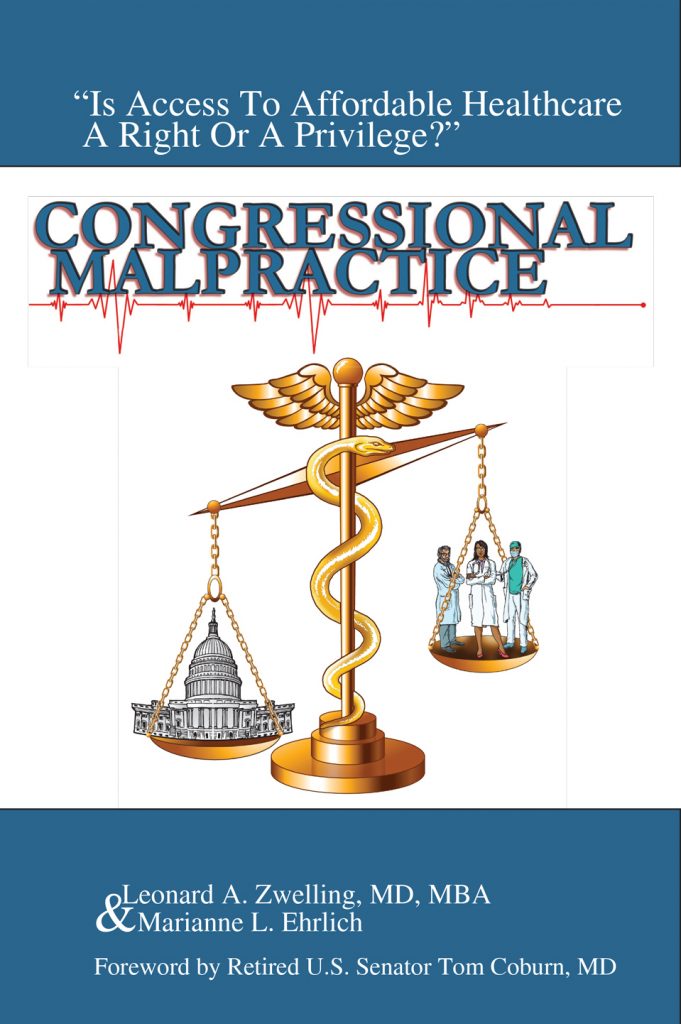 By Leonard Zwelling, M.D., M.B.A.
Contributing Author, Marianne L. Ehrlich
Forward by Retired U.S. Senator Tom Coburn, M.D.
Published by John M. Hardy Publishing, Houston Texas
ISBN: 978-1-946182-01-2
Release date: 1 March 2018
The Latest From Dr. Leonard Zwelling:
Brett Kavanaugh assured Senator Susan Collins and the rest of the Senate Judiciary Committee that Roe v. Wade was "settled law" during his confirmation hearings to be a Supreme Court justice. Clearly, that was a lie as he has come down on the side of overturning Roe in the leaked Alito-authored decision emanating from someone near the Supreme Court.
Read More »