Congressional Malpractice: Is Access to Affordable Healthcare A Right or A Privilege?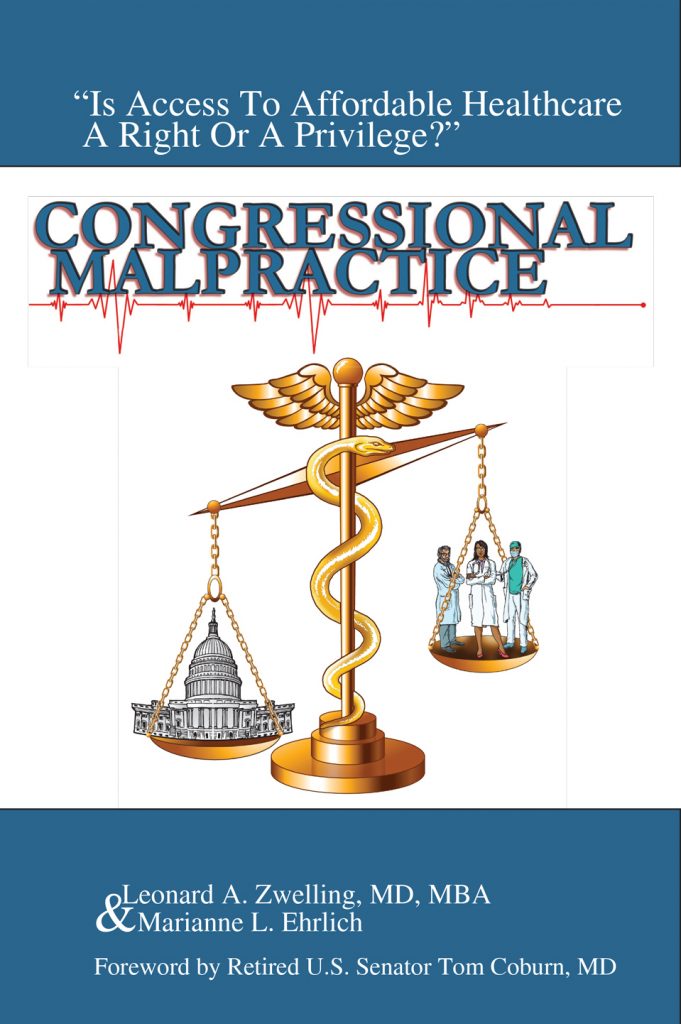 By Leonard Zwelling, M.D., M.B.A.
Contributing Author, Marianne L. Ehrlich
Forward by Retired U.S. Senator Tom Coburn, M.D.
Published by John M. Hardy Publishing, Houston Texas
ISBN: 978-1-946182-01-2
Release date: 1 March 2018
The Latest From Dr. Leonard Zwelling:
I am not at all sure that either Dr. Kleinerman (the Beautiful Wife, BW) or I really found our life purpose completely until we got to Houston and to MD Anderson in 1984.
Genie had been a tenured faculty member at the NCI's Biologic Response Modifier Program in Frederick, Maryland. That's where she started her collaboration with the late, great Josh Fidler. They both knew that the immune-stimulant therapy he developed in mice and which she examined in human systems, liposome encapsulated muramyl tripeptide, was ready for clinical testing, but the leaders at the NCI would not allow her to do the trials there. No problem at MD Anderson. Come on down! And to make a thirty-year story short, she, Dr. Fidler and Norman Jaffe did exactly that and proved that this new adjuvant in combination with conventional chemotherapy could prolong the lives of adolescents with osteosarcoma, actually curing some. One of the "kids" Genie cured is an oncologic orthopedic surgeon in Pittsburgh with kids of his own. Genie had accomplished the measure of clinical excellence determined to be the gold standard by none other than J Freireich. She had developed a cancer treatment.
Read More »